There is always a beginning.....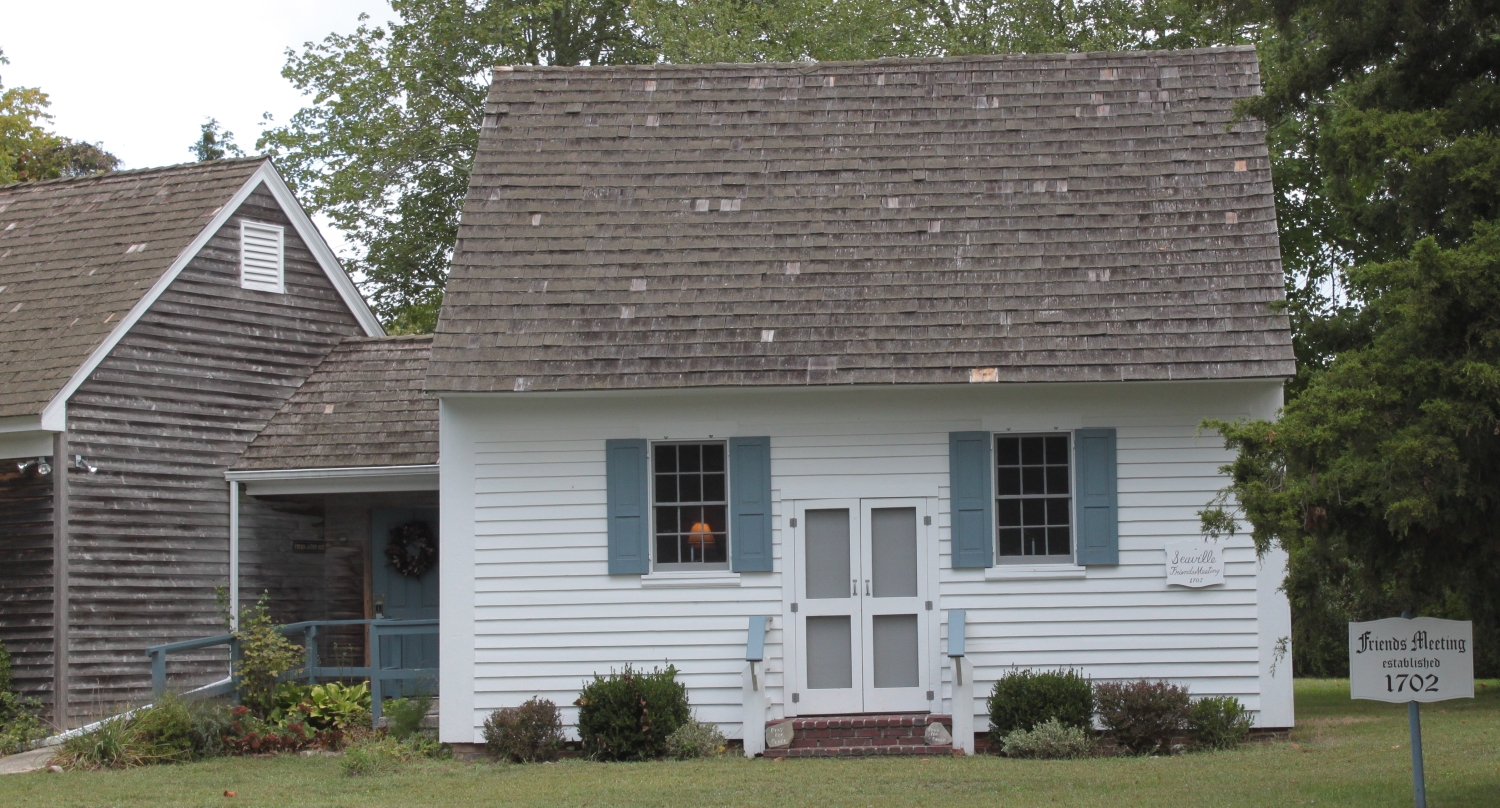 photo: Phil Anthony
History of Seaville Meeting: All Accepted and Welcome at Seaville Religious Society of Friends
by Peaches Lukens
Published in the Ocean City Sentinel, July 17, 2008
Founded in 1693 by settlers who were escaping both England's and New England's persecution of Quakers, John Townsend left Rhode Island in fear of his life as Qukers were being executed all around him. Arriving in South Jersey, he was befriended by the Indians of the area who maintained peaceful relationships with the growing Quaker popluation for years. It is rumored that George Fox himself, the founder of Quakerism, visited the area in 1688.
Seaville Friends is the oldest Quaker Meeting House in New Jersey.
Though records are sketchy, the Meeting House is believed to have been originally located in the Beesley's Point area and another was located in Somers Point. Friends came together in both places as they sailed back and forth across the bay to be together.
The Meeting House in Beesley's Point was built by local ship builders out of wood which is unusual for a Meeting House, traditionally built of brick or stone. The Meeting House was disassembled and moved to its present location in the 1720's.
Most of southern New Jersey was the home to many Quakers until the efforts of Methodist missionaries converted many to Methodism.
Friendship Hall, complete with indoor bathrooms, electricity and heat was built in 1980.